Filter by Category
College & Career Transitions
Online Registration Unavailable
Career Advising & Assessment
with Josh Farr

Current session started Aug 31, 2023
Work can give your life meaning, it often defines who you are, determines who you spend time with and how you live . Call us to find out how we can help you explore your career choices by discovering your interests, activities, and skills! Call our office to set up an appointment: 207-377-2265
College Success Class
with Josh Farr

Current session started Aug 31, 2023
If you are an adult with a diploma, or a high school senior on track to graduate in 2021, the College Success Class is for you!In partnership with UMA, KVCC, CMCC and Winthrop Adult & Community Education you can earn free college credit.
In this class you will:
Explore careers of interest to you
Investigate colleges
Learn about financial aid
Complete the FAFSA
Search out scholarship opportunities
Learn how to streamline studying and taking tests
Get organized for success
Investigate research strategies
Use online discussion boards
Navigate learning management systems (LMS)
It's free and it's time.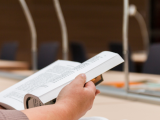 Online Registration Unavailable
Proctored Exams (UMA)
with Josh Farr

Current session started Aug 31, 2023
Have exams for your UMA Online Courses? Take them here! Register with UMA for off-campus proctoring by calling 207-621-3408 or 1-800-868-8000
Call 207-377-2265 to schedule the exam.